Train Sensory Play
We have dedicated the month of July to train play! You have shared some fantastic ideas to share on this post! Thank you to everyone that took part by tagging their Instagram posts using #osk_trains
Driving trains through white paint on black paper is a great mark making activity for early writers.
@oursensorykids
What could be more motivating that spelling out your favourite characters names from Thomas the Tank Engine!? A wonderful cutlery tray invitation!
@mysensoryseekers
Create your own felt puzzle to piece together!
@cardboardschoolhouse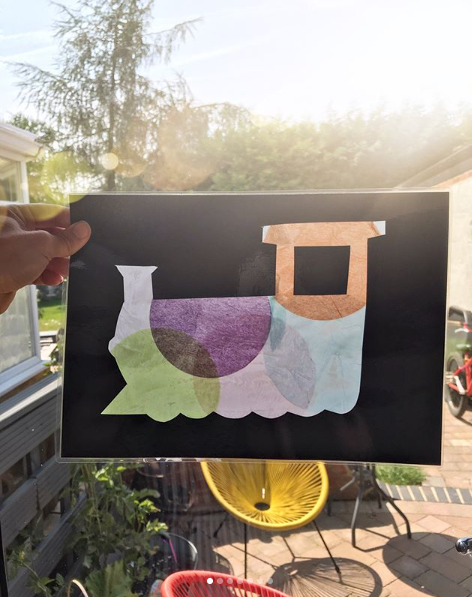 Use cut out laminated card and tissue paper to create your own stained glass train! Great on light boxes or on windows!
@oursensorykids
Using Grimms Rainbow colours to match to your trains is a wonderful way of exploring tones and shades of the spectrum.
@abaysidecottage
Check out this cutest train track small world. The variety of textures will make for wonderful sounds and smells as you play too!
@hummingbirdsatplay
Why not develop little engineers by setting up this invitation to build a bridge?
@mumtomessyboys
Why not use a cardboard box to create your small world!? I love how this clever Mama has cut out spaces for the train track in the sides of the box! What an awesome tunnel!
@themakermum
Set off your lined up dominoes using your train and track!
@acraftedchildhood
This mini cutlery tray train world is a great way to spark little ones imaginations to play.
@mama.smith.to2
This is a very motivating way to support your little ones to spell their name!
@theconstantdaydreamer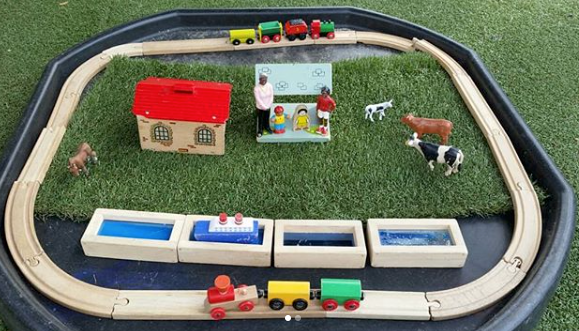 This sensory story tuff tray set up for The Train Ride is so beautifully put together! Retell the story using the props and sensory toys to check your little one's understanding.
@hollysensoryplay
Get mega creative and create your own train track pictures! Check out this monkey!
@create.bake.play
Add a frosty look to your train play by sprinkling flour over your set up.
@play.and.dream
Explore mixing primary colours using your train! Watch the two colours blend together as you drive your train through the paint!
@letsplaymama
Why not set up your train tracks outside under the shade of a tree?
@oursensorykids
How adorable is this cardboard Train Shop? Practise using money to buy items in your shop. A great way to engage children in real life maths and communication!
@theconstantdaydreamer