CNY
We always enjoy learning about other festivals from around the world. This February 17th marked Chinese New Year or Luna New Year. There are so many fun ways to introduce this celebration with your sensory kiddos. This is how we celebrated...
Chinese Takeaway Role Play
We had so much fun setting up our shop. We used wool for noodles and food coloured rice and containers. Of course e also included some edibles too! The kids played for hours exchanging play money for foods. They all did such a great job at running the shop.
We even opened up out shop to telephone customers with a bit of phone practise!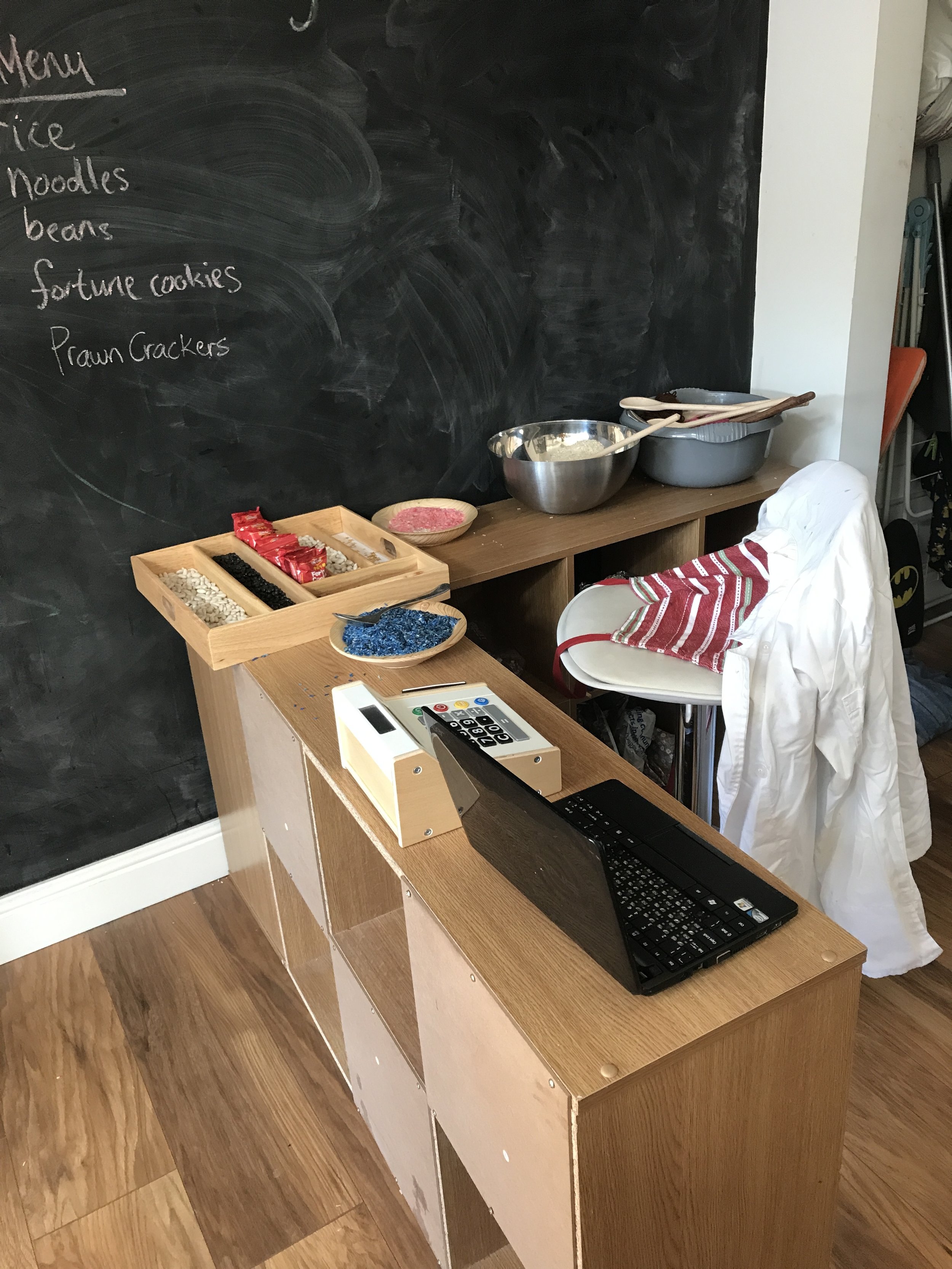 Chinese Bracelets
We purchased this beautiful Chinese bracelet craft kit from Baker Ross ltd. The kids had so much fun creating their own and my kiddo is still wearing his!
We also bought these impressive looking Chinese lanterns from Baker Ross. The kids did such a great job!
Doggy Daycare
We went on a hunt in my kiddo's room for dogs to use in our day-care tuff tray set up. I didn't quite realise we had sooooo many! We used bandages, brushes and combs to get the dogs fit and well again. The kids could have played for days with these pups.
Sand Writing Tray
We found these Chinese number cards on Sparkle Box. The kids had great fun writing in the red sand and trying to copy the numbers. They did a great job too!