We're Going on a Bear Hunt [sensory story sack]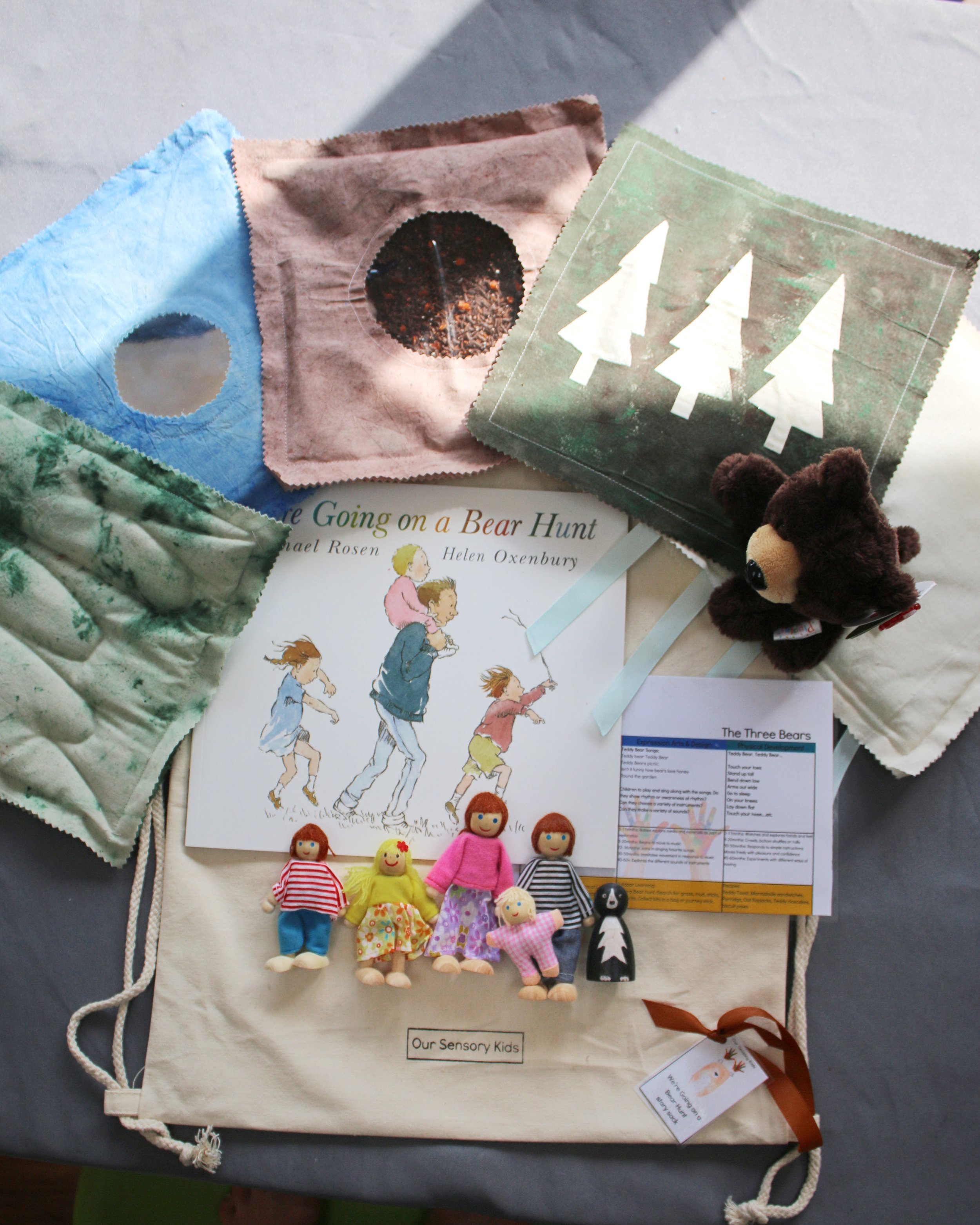 We're Going on a Bear Hunt [sensory story sack]
November's Story sack is Bear themed!
[our sensory story sack] contains lots of toys and props all around the wonderful story 'Were Going on a Bear Hunt' by Micheal Rosen
It will be posted from October 1st ready for our Bear theme for all of November.
Choose from the available options at the checkout.
What would you like included?:
sold out

d e t a i l s
[our sensory story sack] will be released at the start of each month under a different fun theme each time.
 
Each will contain:

'Were Going on a Bear Hunt' by Micheal Rosen (paperback)
Props and sensory toys to help you tell the story (to be announced in due course)

- Seven on theme sensory activities to try for each area of the curriculum
- Assessment descriptors for each stage linked to each activity

... and it will all arrive in a beautiful canvas draw-string bag!
ALL CE TESTED AND APPROVED

c o s t

the cost to mainland UK will be
£34.99

(SHIPPED WORLDWIDE FOR EXTRA POSTAGE COST)
WE ARE ONLY CREATING A LIMITED NUMBER EACH MONTH
SAFETY INFORMATION
[Our Sensory Story Sack]
This Story Sack is to be used by adults for children. The kit contains everything educators, carers or parents may need to support their child to engage with and enjoy the story in a sensory way.
This kit is not a toy
All adults must supervise their children at all times when using the contents of this kit.
Some items contain colourings and dyes that could be harmful if used inappropriately or ingested.
This kit contains some small items and parts which could be a choking hazard. 36mnths+ only.
The drawstring bag could cause severe harm or death.
The kit and contents should not be left unattended or stored in a place children could have access to.
CLEANING: Handwash only.
PLEASE KEEP OUT OF REACH OF UNSUPERVISED CHILDREN
Please retain this information for future reference.