Nursery Rhyme Song Choosing Bag (set of 7)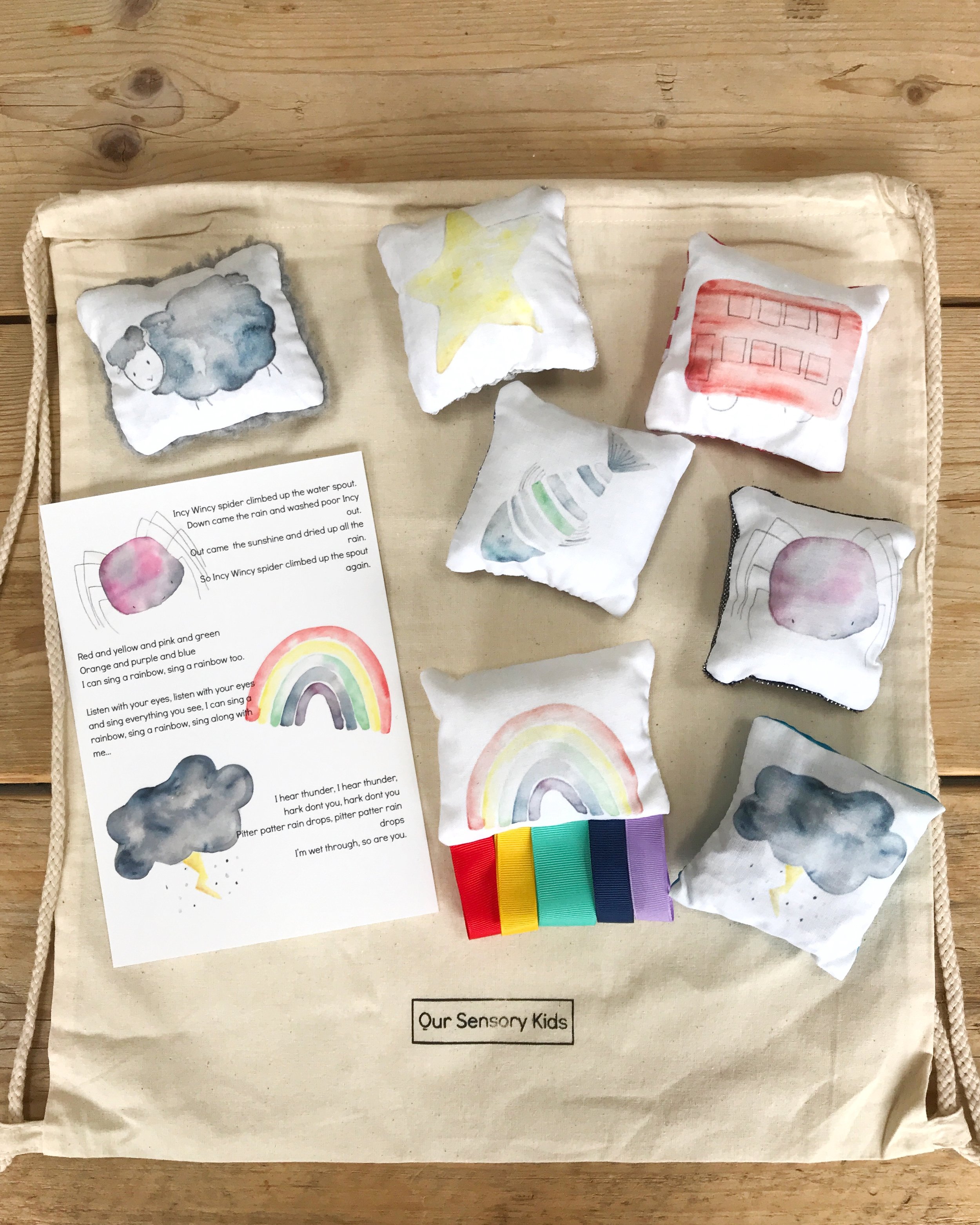 Nursery Rhyme Song Choosing Bag (set of 7)
You are purchasing our handmade fabric song bag.
This set includes seven of your favourite nursery rhymes to choose from.
Each stuffed toy has sensory elements such as sound, textured backing fabric, ribbons or sensory stuffing adding extra interest for your early learners. These may vary.
(More songs will be sold individually in our shop so you can add as you go.)
Use the contents of this bag to support children in choosing songs to sing together. They can put their hands in the bag and see what they pull out or they can choose from a smaller selection.
All of the fabric designs are hand painted by Jordan at Our Sensory Kids. The fabric used is organic cotton and is created in the UK.
(Your item will be posted I December ready for theme starting January 1st)
Songs included in this set are:
Baa Baa Black sheep/ Mary had a little lamb
I can sing a rainbow
The Wheels on the Bus
1,2,3,4,5 once I caught a fish…
I hear Thunder/ Rain Rain go away
Incy Wincy Spider
Twinkle Twinkle little Star
Also included: Lyrics card (A6)
Fabric: Organic Cotton 260 gsm
Fabric printed in the UK
Designs by Jordan at Our Sensory Kids